Härke GmbH & Co. KG · Alexander-Str. 59-61 · D-42857 Remscheid · Phone: 0 21 91 / 98 04 50 · Fax: 0 21 91 / 98 04 51
Measuring instruments for the leak test
to page blocking off technology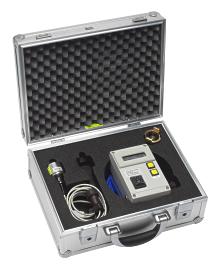 PC-supported data capturing and data storage unit
with new software for automatic analysis
Data capturing and data storing according to DIN EN 1610 for mobile and stationary application. Suitable for all leak test sets offered by Härke. An analogue-digital converter with 12 bits resolution ensures a measuring accuracy of 0.15 mbar.
Supply:
Basic equipment with 12 bits resolution, 123 kByte memory, Measuring beginning switch, LCD-display
Lithium battery with 16,500 mAh
On-line cable for PC and thermal printer
On-line connection for thermal printer
Software (German or English)
Test hose with coupling
Pressure sensor, 600 mbar (standard)
Sensor adapter with Geka connection
Aluminium-box with interior arrangement
---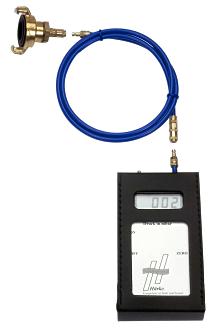 Digital manual measuring instrument
suitably for the leak test with air according to DIN EN 1610 procedures LC and LD, pressure range 0–250 mbar, measuring accuracy 0.6% of final result
Application:
Basic equipment with LCD-display
Test hose with coupling
Adapter Geka on quick-lock coupling size 2.7
Inclusive 9 V battery
to page blocking off technology
You can download our catalogue as PDF-file.